Foster Failures, take two!
Denver Newborn Photographer
Last year I caught a glimpse of a photo shared by a friend. It was a scraggly lookin pup in a shelter. His fur was matted, he was filthy, and he had the saddest look on his face. I shared the pic then went on scrolling through my newsfeed but I kept seeing that pup's face just staring at me. So I went back to the picture and read the details on his story. I immediately felt a connection with him and messaged the rescue (Mountain Pet Rescue) to find out how I could help foster him until they were able to find him a home. A few days passed and I found out that they were able to find him a foster, happy that he was at least out of the shelter, life went on.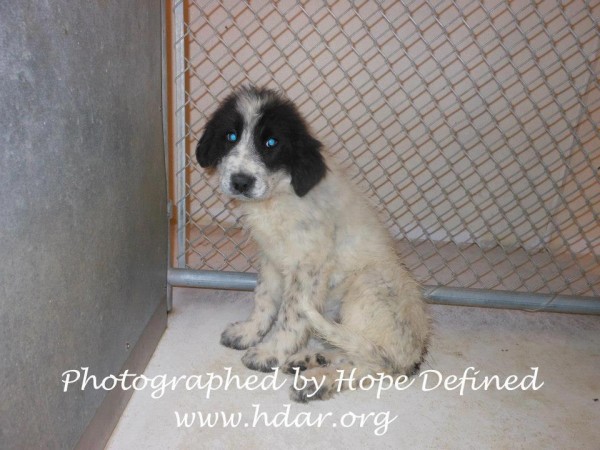 Well a couple weeks after that, I get an email asking if I was available to foster him, excited I of course said YES and contacted the current foster to arrange a day to meet and pick him up. Oh my goodness, when I saw her carry this huge puppy out of her house I couldn't help but laugh at how adorable he was. Just one big pile of fluffy adorableness! The kids of course fell in love and we brought him home.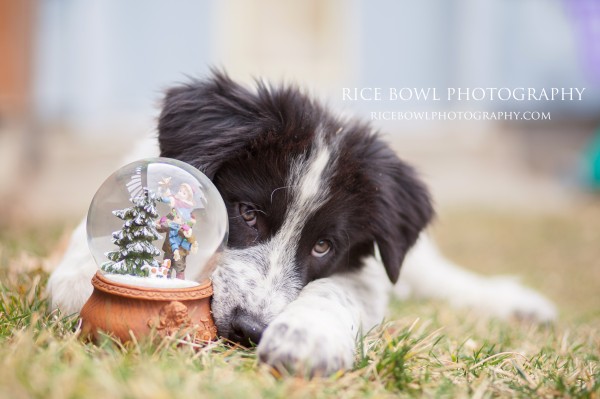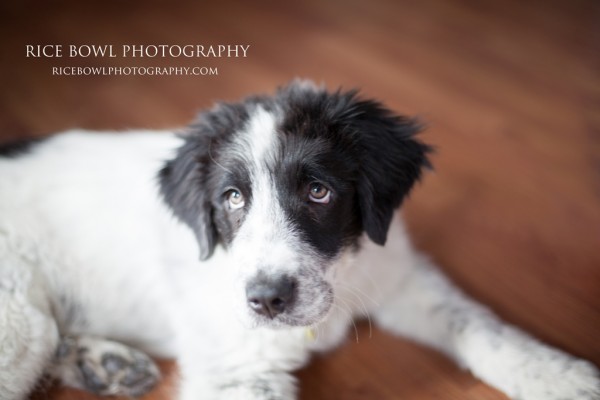 It didn't take long, maybe a day or two before we where charged with our first offence as "Foster Failures", lol. He instantly became a part of our family and best friends with the babies.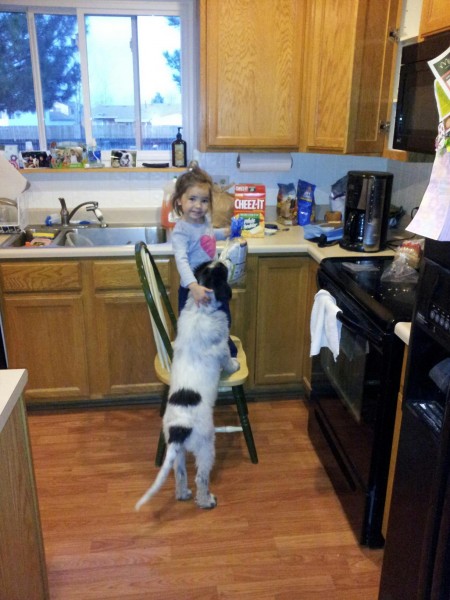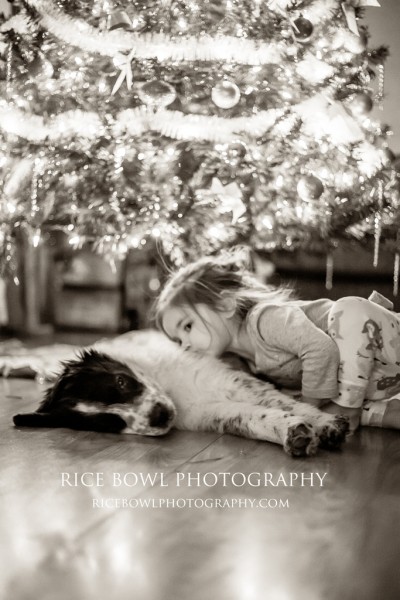 So, life with a new pup went on. Christmas came and went, a new year began. Then in February I got an email from Mountain Pet Rescue to foster another pup, I figured sure! Arlo would enjoy the puppy company! So the kids and I headed out to meet "Valentine", and once again, we were face to face with another adorable and sweet pup but this time I held firm that we were ONLY going to foster this one…..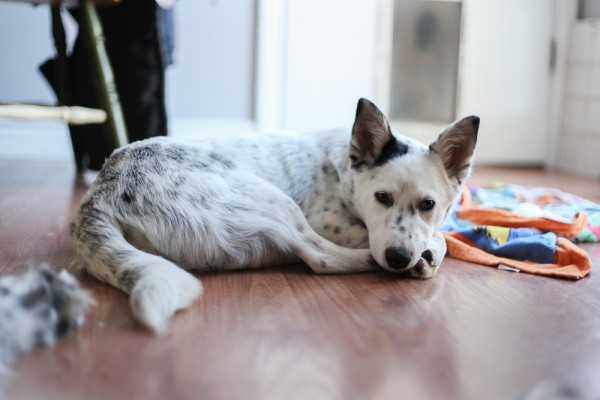 …yeah right. :)
Piper (then named Valentine) instantly fit in with our family. She wasn't sure of Arlo in the beginning but after a few minutes of yappin at him to stay back she finally succumbed to his puppy awesomeness and friended him. They played ALL DAY that first day and have been inseparable since!
And you know what's kind of amazing, it's like these two pups were meant to be together. They both came from the same Shelter in New Mexico but literally just missed each other by a few months, only to end up with the same family in a different state?! Crazy! And they match, that's cool too!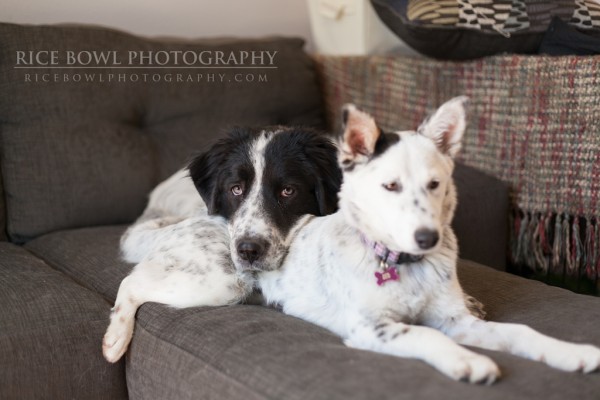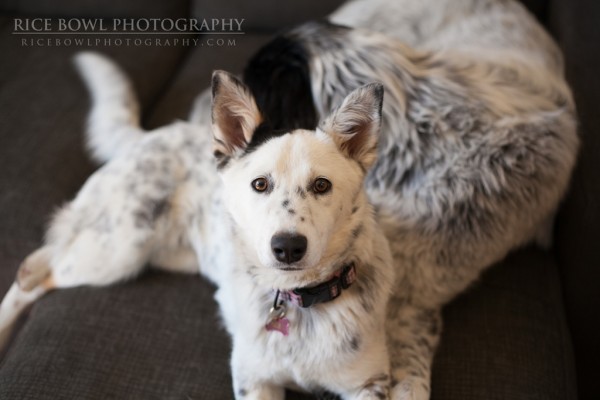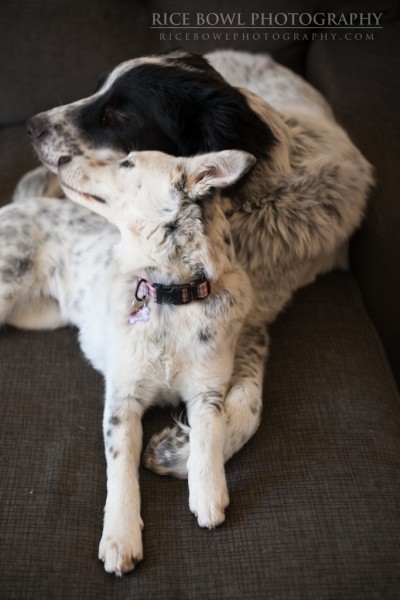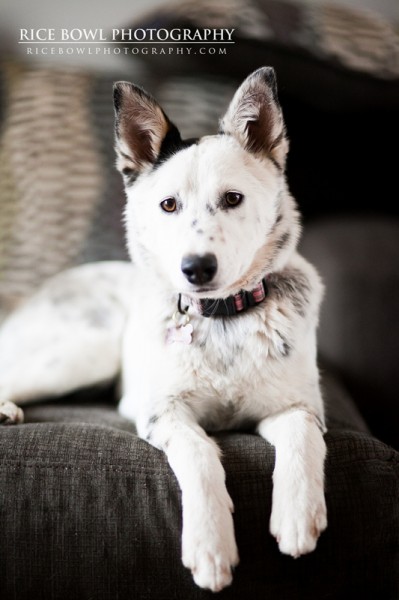 And she's cool with us being foster failures, times two. :)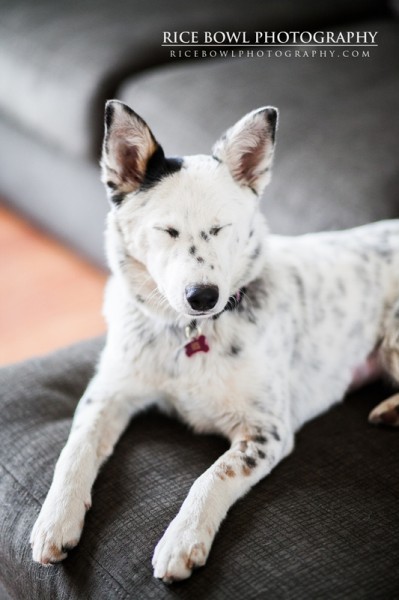 Videos, because it's awesome to see them in action!