Portfolio Building Sessions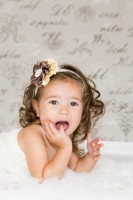 Portfolio Sessions are offered when I'd like to practice new techniques or if I decide to offer additional services. These sessions are held strictly as a learning experience for me to grow professionally, artistically and to gain the necessary experience in order to offer new services. If you have an idea and would like to work with me under a Portfolio Building session, contact me with details and I'll let you know if it's something that can be used for my portfolio.
Costs
There are NO session fees for portfolio sessions*, yay! Some locations may require a reservation and/or entry fee, such as a hotel (boudoir), parks (portraits), etc. If this is the case, you are responsible for your own entry fee or securing the hotel/B&B reservation if you choose that location. (Weddings – Clients are responsible for all costs and fees associated with their wedding venue, location, etc.)
Privacy
Images from portfolio sessions will be posted online, both on my website(s) and social media sites to represent my work. I only choose the best images that represent my style. If you are at all hesitant to have your image(s) made public, please make your concerns up front so that we can decide if a portfolio session is the right choice.
PORTRAIT SESSIONS
– Waived Session Fee
– 60-90 minute session
– 1 fully edited image with an unlimited print release
– 10% discount on a la cart items
– Requires a $50 non-refundable deposit*
Weddings (November 2012 to April 2013)
– Waived Session Fee
– up to 6 hours of wedding day coverage
– 10% discount on a la cart items
– Photographer & assistant, associate/second photographer available for an additional fee
– Requires a $150 non-refundable deposit*
Additional products are available to purchase HERE
*Deposit
Because sessions, regardless of paid or portfolio building, cost me time and money I am no longer able to book sessions without a non-refundable deposit. I know that this can put off some clients (especially for these portfolio sessions), but please understand that my own time, money and resources are invested into the planning of these sessions. By requiring clients to pay a non-refundable deposit I know that they are serious and I can move forward with making the necessary arrangements for the session(s).
Once our session is complete, you can apply your deposit towards the purchase of additional products, consider it a much appreciated tip, or have it refunded (must be paid via paypal or cash as it will be refunded in the same format). I know, I just said it's non-refundable, so which is it Kristina??? As long as we are able to complete our session, you can get your deposit back, if you have to cancel our session for any reason the deposit becomes non-refundable and a new deposit will be required if you choose to reschedule another session. If I have to cancel our session for any reason, we can either transfer the deposit to another date or I will refund it back to you.
All clients are required to sign and return a model release and contract. Your session will not booked until forms have been completed, returned and deposits paid.